Special Notes 2004
Soybean Aphids Showed Up Throughout Kansas During 2004.
We have now had reports of aphids from 64 Kansas Counties (September 30, 2004). Most soybeans are past the stage where aphids are considered a threat, and populations are gone except from possibly a few very late soybeans that are still green.
For more information see
Extension>Insect Information>Crop Pests>Soybeans>SBA>04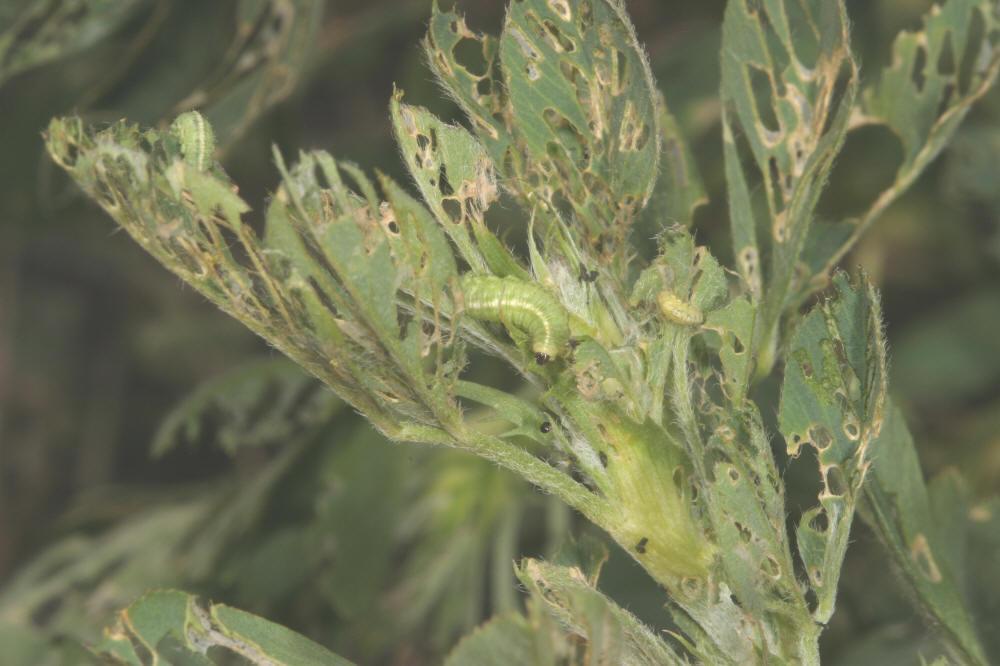 April 2004, Alfalfa Weevil larval damage is increasing rapidly in some areas. Even thought most alfalfa is still fairly short and harvest is more than a month away alfalfa weevil larvae are making their presence known. Some fields near Great Bend were beginning to take on a frosted appearance from a distance as the larvae were busy feeding in the leaves at the tips of the stems. This early larval feeding is most likely the result of the fairly mild fall weather that we had in 2003, which would allowed for a long period of egg laying. If weather looks favorable for treatments then higher rates of insecticides are probably warranted since there is such a long period until harvest. If unfavorable weather (cold or rainy) is in the forecast then one might choose lower rates and expect to retreat if additional egg laying occurs before harvest. Information on weevil management can be found in the publication Alfalfa Insect Management 2004 which is on the www as an acrobat pdf document at:
http://www.ksre.k-state.edu/library/ENTML2/MF809.pdf
or on the Alfalfa Weevil web page:
Extension>Insect Information>Crop Pests>Alfalfa>Weevil
Army cutworms continue to damage wheat and alfalfa in south central and southwestern Kansas
(March 4, 2004)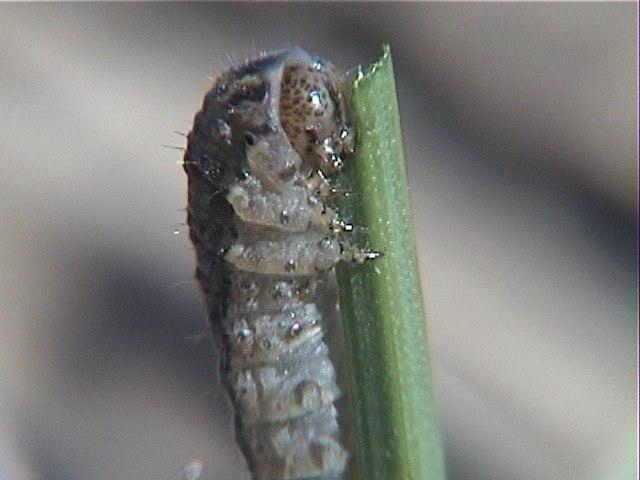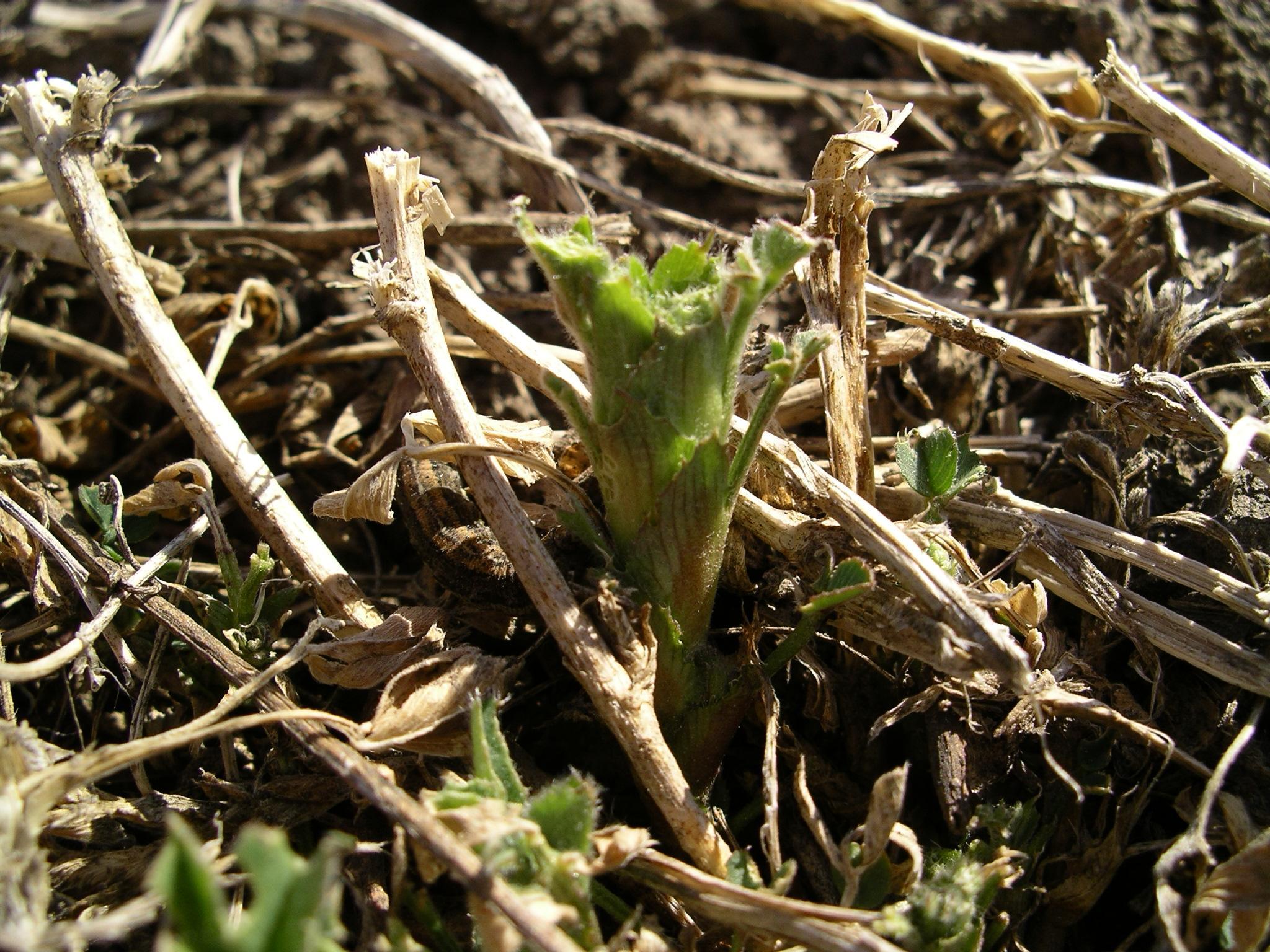 March 12, 2004 -- Syngenta just released a 2ee label for the use of Warrior on Army Cutworms in wheat at a 1.28 oz rate. It also shortens the grazing interval (although at this date in the season grazing is nearly over anyway unless they decide to graze out the wheat rather than going for grain). Label states -- Do not allow livestock to graze in treated areas or harvest treated wheat forage as feed for meat or dairy animals within 7 days after last treatment. Do not feed treated straw to meat or dairy animals within 30 days after last treatment.
Press Releases
Itch Mite Outbreak May Be First in North America 10/22/04 -mite identified as Pyemotes herfsi. "This is the first time the presence of this particular species of itch mite has been confirmed in North America,"
K-State Entomologists Shed Light On Little Mites Causing Big Problems 9/22/04
Scientists have found that what's been bugging people in southeast Kansas is the straw itch mite.
Many Kansas Bedbugs Just Accidental Tourists 8/27/04
Control Flies on Cattle (Aug 24, 2004)
Birds Confirmed with West Nile in Kansas
Sunscreen, Insect Repellent Both Necessary Outdoors
Prepare! The Bagworms Are Hatching
June 2, 2004
Treat Bins For Insects Well Ahead of Harvest
West Nile Virus Risks Worse Than Some Americans Believe (plus - Practical Steps to Prevent West Nile Virus )
Two West Nile Virus Vaccines Available for Horses This Year
K-State Uses Geographic Tools To Track Insects