Prospective Students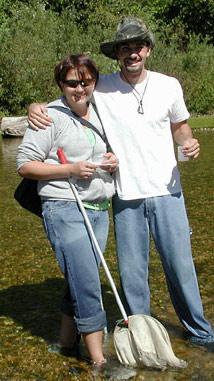 All applicants for graduate study are expected to have a background in biology, chemistry, mathematics, and the physical sciences. An overall 3.0 GPA (B average) is expected, and international students must present evidence of proficiency in English (TOEFL or other acceptable exam). It is strongly recommended that interested prospective students review the faculty and contact those faculty with whom you would be interested in working. In addition to completing the application for admission to the Graduate School and paying the accompanying fee, applicants must submit to the department (entomology@ksu.edu):
Transcripts of all previous academic training (translated into English if in a non-English language)
A description of your career objectives using the Statement of Purpose form
A resume or curriculum vitae
Three letters of recommendation on the Letter of Recommendation form. Letters of recommendation should be sent directly to the department by the referees, and not the applicant.
If applicable, an abstract of the Master's thesis

The completed application is screened by the departmental Graduate Affairs Committee, which makes a recommendation for admission to the Department Head, who then makes a recommendation for admission to the Graduate School only if a major professor and financial assistance are identified.
For more specific information about the policies and practices of our graduate program, see the Graduate Student Policies and Procedures manual for our department.