Mudge Week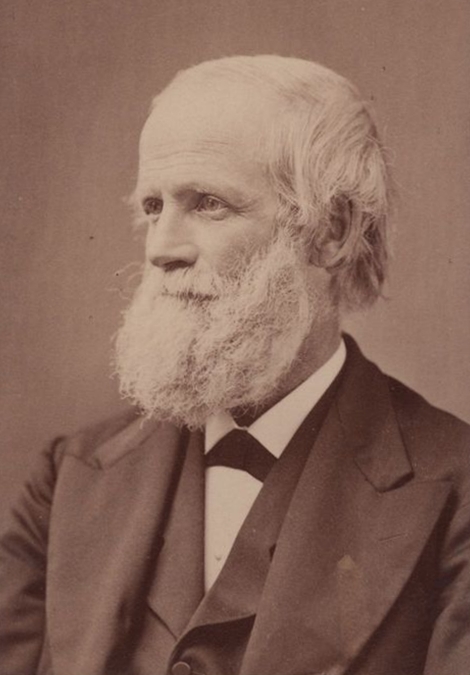 During the spring semester the K-State Department of Entomology takes time to recognize and remember Benjamin Franklin Mudge. Benjamin Franklin Mudge (right) was one of the first faculty to teach at what was then the Kansas State Agricultural College, later Kansas State University, starting in 1865. He taught the first entomology course at Kansas State ("Insects Injurious to Vegetation"), and it was also the first economic entomology course taught anywhere in the United States. He also taught courses in astronomy, physics, meteorology, botany, zoology, physiology, mineralogy, geology, physical geography, agricultural chemistry, among others. He was beloved by students, so it is entirely appropriate that we have a week of student-centered activities named in his honor. To learn more about this remarkable man, read this memorial written two years after his death in 1879.
2020 Mudge Week Activities and Schedule
6 Apr

3-Minute Thesis (3MT) competitions: MS Students and PhD Students.
The event will start promptly at 3:00PM and conclude around 4:30PM in Throckmorton Hall (Rm#4031). Snacks will be provided to competitors and judges.
Top PhD and MS students will receive $100 cash award, and 2nd place PhD and MDS students will each receive $75 cash award.

The Popenoe Entomology Club (PEC) is hosting an "Insect Coloring Contest." Contact popenoe@ksu.edu for more information. If interested, copies of the entry picture to color are available in Waters 122 (only one entry per person).

Submit to the PEC mailbox located in Waters 122 by noon on Monday, April 6, 2020. Prizes for top 3 winners!

7 Apr

Popenoe Club Invited Speaker: Dr. Susan Paskewitz (University of Wisconsin):

Luncheon with students at 12:30PM - Waters 230
Seminar will start at 4:00PM (refreshments at 3:45PM) – Waters 231

8 Arp


Brain Break!
Meet outside Waters Hall in the Quad at 1:00PM
If the weather is nice, we will have a bunch of yard games setup outside of Waters Hall. Come test your skills at Bocce Ball, Beanbag Toss (i.e., cornhole), and more. In case the weather does not cooperate, we will bring the competition indoors (WA126).
Is your favorite yard game not listed? Then bring it!

9 Apr


Linnaean "Cage Match" –Students VS Faculty

The first game will start at 2:30PM in Waters 328
Take a break from your normal routine and come watch as our Linnaeanteam: Team 1 (Matt Hamblin, Jackie Maille, Kyah Featherston, Devin Radosevich); and Team 2 (Valerie Nguyen, Cameron Osborne, Jessica Butters, Hannah Stowe) take on our faculty (competitors to be announced).

10

Apr

Departmental Gathering and Awards Ceremony
[Business Building, Room 1092, starting at 10:00AM]

Varsity Donuts, Radina's Coffee, and juice will be served at 10:00AM to kick off an informal departmental social
At the Social we will announce:
- Scholarship recipients
- Perry L. Adkisson Three-minute competition winners (MS and PhD)
- Awards of Excellence for Administrative and Technical Support
The Popenoe Entomology Club will also announce:

- Club MVP (most valuable Popenoe)
- Faculty of the Year
- Insect Coloring Contest winners


6-10 Apr

Daily entomological/departmental trivia. Be the first one to answer correctly in person in the office to get a $5 cash prize on the spot!