Londoño, Berlin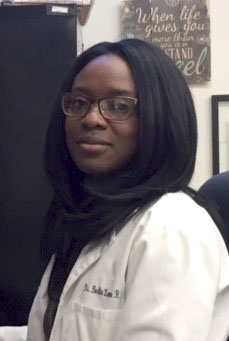 Adjunct Professor
106 Waters Annex
Manhattan KS 66506
Phone: (785) 532-2120
Fax: (785) 532-6232
Education
B.S. Microbiology – Universidad de Antioquia (1997)
M.S. Parasitology – Universidad de Antioquia (2003)
Ph.D. Tropical Medicine – Tulane University (2009)
Research
My research is focused on studying the role of immunity against arthropod salivary proteins on disease severity and transmission. Our previous research has shown that human antibodies elicited against Aedes, Culex and Anopheles salivary proteins can be used as epidemiological tools for the surveillance of arthropod-vector contact as well as a measure of risk for mosquito-borne disease transmission.
Another part of my research is to characterize the impact of human immune factor activation in mosquito midgut. Specifically, we are studying the role of the human complement proteins C5a and C3a in arbovirus transmission from the human to the mosquito. Our recent work has demonstrated that activation of human complement in mosquito midgut decreases DENV and ZIKV infection and induces gene expression of immune related genes in Ae. aegypti.


Publications
Click here to access the most updated list of publications!