Aikins, Michael J. (Jamie)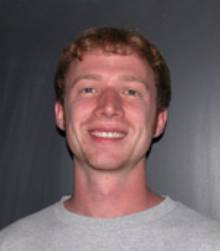 Research Assistant 32 W. Waters Hall
Manhattan KS 66506 Off Campus Address:
1213 pomeroy Phone: (785) 532-4728 Fax: (785) 532-6232
mja8338@ksu.edu
Degree Being Pursued: M.S.
Bio Brief
add detail
Education
B.S. Microbiology, Kansas State University, 2004
Research
add detail
Publications
Park, Y. J. Aikins, L.J. Wang, R. W. Beeman, B. Oppert, J. C. Lord, S. J. Brown, M. D. Lorenzen, S. Richards, G M. Weinstock, and R A. Gibbs. 2008. Analysis of transcriptome data in the red flour beetle Tribolium castaneum. Insect Biochemistry and Molecular biology 38: 380-386
Aikins, J. M., D. A. Schooley, K. Begum, R. W. Beeman, and Y. Park (2008) Vasopressin-like peptide and its receptor function in an indirect diuretic signaling pathway in the red flour beetle. Insect Biochem. Mol. Biol. 38: 740-748.