Welcome to Entomology!
What Entomology is, and why you should care -
Entomology is the study of insects, but also embraces the study of other Arthropods, including spiders, ticks, and mites. Arthropods are the most diverse and abundant macro-organisms on earth, and have a great impact on us throughout our lives.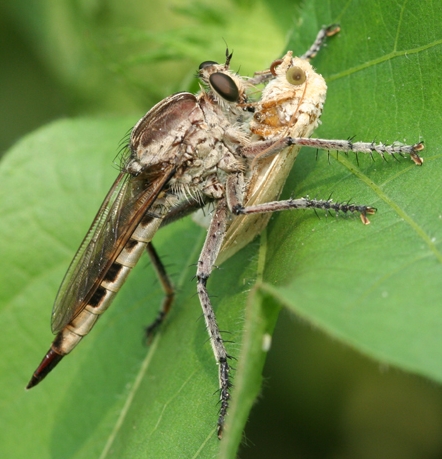 Entomology is a broad science that addresses many relevant issues. We compete with insects for our food, and there is an emphasis in our department on protecting crops from insect attack in the field and after harvest to help provide safe and healthy food to mankind. Arthropods also transmit numerous serious diseases to humans (malaria, Lyme disease, West Nile virus, Leishmaniasis, and many more), and work in our department addresses how transmission occurs and how to stop it to foster global human health. Arthropods provide great insights into our place on the planet and the vast diversity of life and how it developed. Work in our department is addressing the great diversity of Arthropods, and how the myriad life histories have evolved in ecological and historical contexts, helping us know how to protect and conserve our world for generations to come.
General Department Information
---
Noteworthy
Entomology 2025 Strategic Plan Approved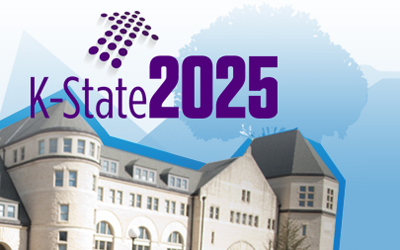 Our departmental 2025 Strategic Plan has been approved by the College of Agriculture administration and the Provost's Office for implementation. The plan is the result of input from most members of the department - students, staff, and faculty - and presents a number of key targets for our progress. Among the highlights: development of a modern Arthropod Science Center facility to house personnel working on arthropods and upgrade from current facilities in Waters Hall, improve the reach of our excellent extension work through enhanced electronic delivery methods, improve efficiency of office functions, and strengthen professional development opportunities for all of our people. Read the strategic plan by clicking on the image at left.
Entomology Scholarship Winners for 2014
Winners of the Perry Adkisson 3-minute thesis competition. MS winners pictured on left, Aaron Cato (l) and John Girvin (r). PhD winners pictured on right, Edwin Afful (l) and Dinesh Erram (r). Awards presented by Dr. John Ruberson, Department Head (middle).

(left to right) Winners of the Fred Clute Scholarship, Alice Harris; Floyd Holmes Scholarship, Barbara Amoah; Reginald H. Painter Scholarship, Darren Snyder.
(left to right) Winners of the Joe Pankaskie Scholarship, Josh Urban; Sonny and Gita Ramaswamy Scholarship, Lina Aguirre-Rojas; Roger C. Smith PhD Scholarship, Dong Hun Kim. Not pictured, Roger C. Smith MS Scholarship, Moustapha Soumaila Issa.