Welcome to Entomology!
What Entomology is, and why you should care -
Entomology is the study of insects, but also embraces the study of other Arthropods, including spiders, ticks, and mites. Arthropods are the most diverse and abundant macro-organisms on earth, and have a great impact on us throughout our lives.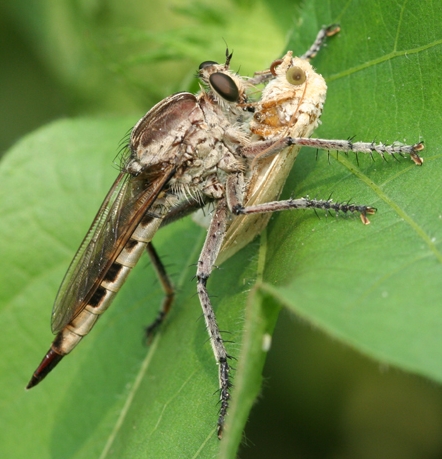 Entomology is a broad science that addresses many relevant issues. We compete with insects for our food, and there is an emphasis in our department on protecting crops from insect attack in the field and after harvest to help provide safe and healthy food to mankind. Arthropods also transmit numerous serious diseases to humans (malaria, Lyme disease, West Nile virus, Leishmaniasis, and many more), and work in our department addresses how transmission occurs and how to stop it to foster global human health. Arthropods provide great insights into our place on the planet and the vast diversity of life and how it developed. Work in our department is addressing the great diversity of Arthropods, and how the myriad life histories have evolved in ecological and historical contexts, helping us know how to protect and conserve our world for generations to come.
General Department Information
The department is housed in Waters Hall and maintains excellent research facilities with state-of-the-art equipment and a research insect collection. The department currently has 16 permanent, and 31 adjunct/ancillary faculty, four full-time office staff, about 20 postdoctoral and technical support staff, 33 graduate students, as well as other temporary personnel and student employees involved in research.
For information on how to manage insect pest problems visit our Entomology Extension web pages that contain links to current topics, publications, newsletters, 4-H and youth programs, and more.
---
Noteworthy
Entomology Alumnus and former CDC Section Chief Bob Wirtz presents seminar on Malaria and Zika Virus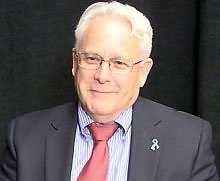 Dr. Bob Wirtz (MS in 1973, PhD in 1976 , both under direction of Dr. Ted Hopkins) presented an excellent seminar on September 8th, 2016, entitled "CDC Entomology Activities, with a focus on Malaria and Zika". Dr. Wirtz is the former Chief of the Entomology Branch of the US Centers for Disease Control and Prevention, where he served since 1997. He had a very productive career, with more than 280 publications and a significant impact on human health through understanding and managing insect vectors. Bob retired from the CDC in summer of 2016. He was kind enough to share a pdf of his presentation
which you can access here
.

Position Opportunity in Department: Assistant Professor of Entomology, Arthropod Vector Biologist/Medical Entomologist
Assistant Professor, Arthropod Vector Biologist, 12-month, tenure track, 80% Research, 20% Teaching. See
more details here
. Please direct questions to the chair of the search committee, Dr. Yoonseong Park, at
ypark@ksu.edu
or 785-532-5763.

Working with Industry Introductory Training (duration ca. 2 hrs)



On July 18th the Office of Corporate Engagement presented a workshop on working with industry to the department. The training was recorded for easy later access and use. Handouts from the training are available by contacting the Department of Entomology (entomology@ksu.edu) .

Entomology Professor Charles Michael Smith presented with Lifetime Achievement Award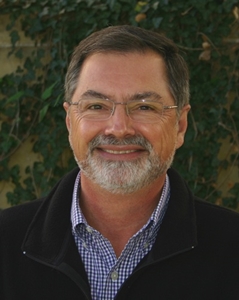 Charles Michael Smith was awarded the IPRI Lifetime Achievement Award from the International Plant Resistance to Insects Symposium for his notable contribution to the field of entomology. Smith received this award on March 7, 2016, in Stellenbosch, South Africa.
Entomology Professor Kun Yan Zhu receives 2016 College of Agriculture Excellence in Graduate Teaching Award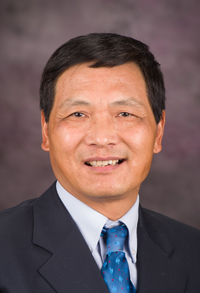 At the KSU Graduate School Student Awards Reception on April 5th, Dr. Kun Yan Zhu was named the 2016 recipient of the College of Agriculture Excellence in Graduate Teaching Award. It is very well deserved. Kun Yan is an excellent teacher and mentor. He effectively teaches complex subjects in a demanding manner, developing soft skills and critical thinking in his students without relinquishing any rigor. His constant concern for student development, his active formal and extensive informal mentoring, his creativity and constant learning, and his commitment to student opportunity and growth that encourages him to take on more work on behalf of the students, all combine to make Kun Yan a truly remarkable graduate student teacher and mentor. It is a great honor to have him in our department and college.
Field Guide to Western North American Fireflies - NEW 2016 Draft Available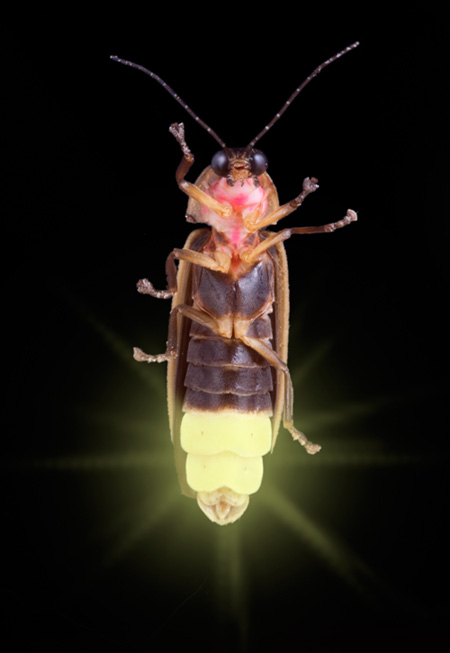 The latest draft of Dr. Larry Buschman's field guide to western fireflies is available here for use. It is in pdf format, and will continue to be updated and modified. You can download it here.
---
Departmental Values
The Department of Entomology has an excellent, highly ranked faculty committed to research, teaching, and extension in diverse contemporary disciplines related to entomological science. Kansas State University is a major research institution which also places high value on its teaching and extension programs. The university is located in Manhattan, within the scenic Flint Hills Region. Read More.
Kansas State University prohibits discrimination on the basis of race, color, ethnicity, national origin, sex (including sexual harassment and sexual violence), sexual orientation, gender identity, religion, age, ancestry, disability, genetic information, military status, or veteran status, in the University's programs and activities as required by applicable laws and regulations. The person designated with responsibility for coordination of compliance efforts and receipt of inquiries concerning nondiscrimination policies is the University's Title IX Coordinator: the Director of the Office of Institutional Equity, equity@k-state.edu, 103 Edwards Hall, Kansas State University, Manhattan, Kansas 66506-4801, 785-532-6220. The campus ADA Coordinator is the Director of Employee Relations, charlott@k-state.edu, who may be reached at 103 Edwards Hall, Kansas State University, Manhattan, Kansas 66506-4801, 785-532-6277.
Revised July 7, 2015.