Welcome to Entomology!
International Recognition
KSU Department of Entomology was ranked the 4th best department of entomology in the world by the Center for World University Rankings on April 3rd, 2017. The rankings are based on the number and quality of professional publications produced by the department. Congratulations to the department on its remarkable productivity!


What Entomology is, and why you should care -
Entomology is the study of insects, but also embraces the study of other Arthropods, including spiders, ticks, and mites. Arthropods are the most diverse and abundant macro-organisms on earth, and have a great impact on us throughout our lives.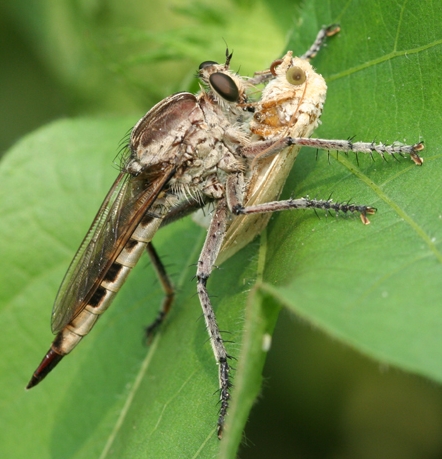 Entomology is a broad science that addresses many relevant issues. We compete with insects for our food, and there is an emphasis in our department on protecting crops from insect attack in the field and after harvest to help provide safe and healthy food to mankind. Arthropods also transmit numerous serious diseases to humans (malaria, Lyme disease, West Nile virus, Leishmaniasis, and many more), and work in our department addresses how transmission occurs and how to stop it to foster global human health. Arthropods provide great insights into our place on the planet and the vast diversity of life and how it developed. Work in our department is addressing the great diversity of Arthropods, and how the myriad life histories have evolved in ecological and historical contexts, helping us know how to protect and conserve our world for generations to come.
General Department Information
The department is housed in Waters Hall and maintains excellent research facilities with state-of-the-art equipment and a research insect collection. The department currently has 16 permanent, and 31 adjunct/ancillary faculty, four full-time office staff, about 20 postdoctoral and technical support staff, 33 graduate students, as well as other temporary personnel and student employees involved in research.
For information on how to manage insect pest problems visit our Entomology Extension web pages that contain links to current topics, publications, newsletters, 4-H and youth programs, and more.
---
Noteworthy
Seeking qualified applicants: Assistant Professor in Landscape Ecology
The KSU Department of Entomology at Kansas State University invites applications for an Assistant Professor (12-month, Tenure Track) position in Agroecosystem Landscape Ecology. The incumbent will develop a strong research program in agroecosystem landscape ecology emphasizing pest and/or beneficial arthropods in field crop systems and surrounding habitats. Possible research approaches and tools include, but are not limited to, geolocation techniques, population dynamics, dispersal/migratory behavior, mathematical and statistical modeling, or molecular techniques. See more details about the position, and application instructions here: http://careers.k-state.edu/cw/en-us/job/501406/assistant-professor-entomology. Applicant screening to being on 1 July 2017.
Entomology Professor Kun Yan Zhu recognized as University Distinguished Professor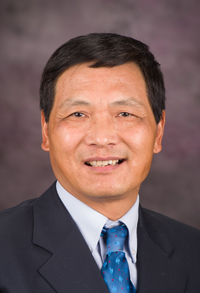 Professor Kun Yan Zhu
(pictured left)
was selected as one of five 2017 University Distinguished Professors at Kansas State University.
Kun Yan is an outstanding scientist, teacher, mentor, and person and is supremely deserving of this recognition. He is also a Fellow of the American Association for the Advancement of Science and of the Entomological Society of America.
Congratulations, Kun Yan!
KSU Entomology PhD Student Recognized for Top Poster in Research and the State Competition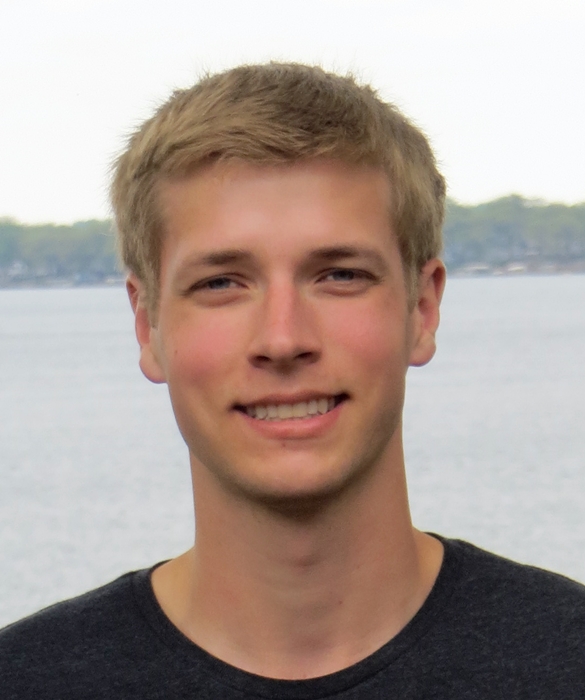 Ryan Schmid (pictured left; mentored by Brian McCornack) followed up his outstanding performance as one of the 10 finalists in the Research and the State graduate student research poster competition by being selected as the top poster of the 10 KSU finalists during the competition held at the state capital in Topeka. Congratulations, Ryan!
KSU Entomology Graduate Students Reap Rich Rewards at International Congress of Entomology
Graduate students in K-State's entomology department excelled at the International Congress of Entomology Sept. 25-30 in Orlando, Florida.
The meeting is hosted every four years at different locations around the world. The 2016 meeting was the largest gathering of entomologists, with more than 6,000 in attendance. Needless to say, the student competition events were highly competitive with numerous entrants from around the globe.


K-State graduate students brought home numerous awards including:
• Edwin Afful, doctoral student mentored by Tom Phillips, received first prize in the Graduate Student Oral Competition: Urban Entomology in a Changing Environment: Home and Warehouse Pests session.
• Jessica Thomson, doctoral student mentored by Ludek Zurek and Dana Nayduch, received first prize in the Graduate Student Poster Competition: Medical and Veterinary Entomology Section session.
• Ryan Schmid, doctoral student mentored by Brian McCornack, received first prize in his session of the Graduate Student Oral Competition: Integrated Pest Management and Sustainable Agriculture: Agricultural Systems.
• Lina Aguirre-Rojas, doctoral student mentored by Mike Smith, received second prize in the Graduate Student Poster Competition: RNAi and Gene Expression Control in Insects.
• Barbara Amoah, recent doctoral graduate mentored by Tom Phillips, received second prize in the Graduate Student Poster Competition: Acarology and Stored Products session.

In addition to their presentation victories, Jessica Thomson and Ryan Schmid also were members of the Midgrass Prairie Regional Debate Team, along with three members from South Dakota State University. The team won its head-to-head debate, and finished as second runner-up for the overall competition.


An excellent performance and representation of Kansas State University on an exceptional international stage.
Field Guide to Western North American Fireflies - NEW 2016 Draft Available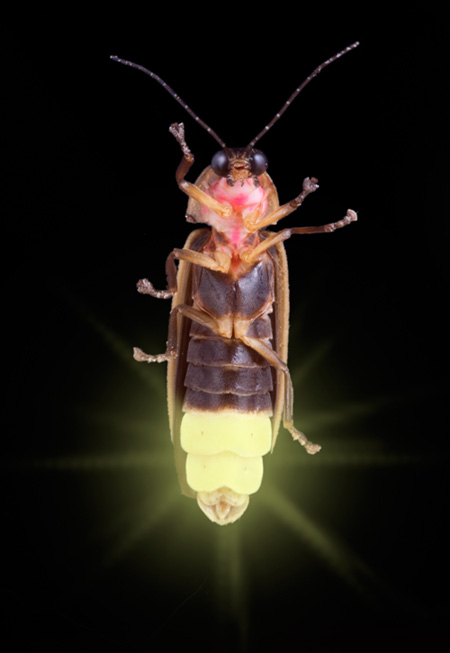 The latest draft of Dr. Larry Buschman's field guide to western fireflies is available here for use. It is in pdf format, and will continue to be updated and modified. You can download it here.
---
Departmental Values
The Department of Entomology has an excellent, highly ranked faculty committed to research, teaching, and extension in diverse contemporary disciplines related to entomological science. Kansas State University is a major research institution which also places high value on its teaching and extension programs. The university is located in Manhattan, within the scenic Flint Hills Region. Read More.
Kansas State University prohibits discrimination on the basis of race, color, ethnicity, national origin, sex (including sexual harassment and sexual violence), sexual orientation, gender identity, religion, age, ancestry, disability, genetic information, military status, or veteran status, in the University's programs and activities as required by applicable laws and regulations. The person designated with responsibility for coordination of compliance efforts and receipt of inquiries concerning nondiscrimination policies is the University's Title IX Coordinator: the Director of the Office of Institutional Equity, equity@k-state.edu, 103 Edwards Hall, Kansas State University, Manhattan, Kansas 66506-4801, 785-532-6220. The campus ADA Coordinator is the Director of Employee Relations, charlott@k-state.edu, who may be reached at 103 Edwards Hall, Kansas State University, Manhattan, Kansas 66506-4801, 785-532-6277.
Revised July 7, 2015.