Brian McCornack
Associate Professor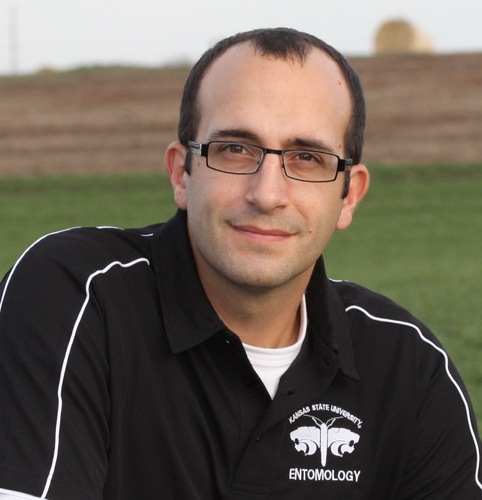 Contact:
207 Waters Annex (Office)
Manhattan KS 66506
Phone: (785) 532-4729
Fax: (785) 532-6232
Follow me on: Facebook and Twitter

Areas of Specialization:
Insect Ecology, Integrated Pest Management, Remote Sensing, Web-Based Decision Support Systems
Education:
B.S. Biology, Luther College, Decorah IA, 1998
M.S. Entomology, Michigan State University, East Lansing MI, 2002
Ph.D. Entomology, University of Minnesota, St. Paul MN, 2007
Teaching:
When using modern pedagogical methods where group learning is practiced, I believe there must always be individual accountability as well as evaluation of the group itself. The characteristic that sets me apart from other teachers is my ability to balance cooperative and active learning techniques in the classroom. Group and individual critical thinking skills are challenged through the use of interactive webtools (diigo.com, wetpaint.com, twitter.com, blogspot.com, etc.). I feel these types of exercises encourage good teamwork skills and group processing and provide positive interdependence. As an instructor, it is my responsibility to help each student apply acquired knowledge to new situations, develop practical skills, practice successful time management, and develop good communication skills.
Courses:
Insect Pest Diagnosis [ENTOM 612]
Experience in Extension Entomology [ENTOM 815]