Smith, C. Michael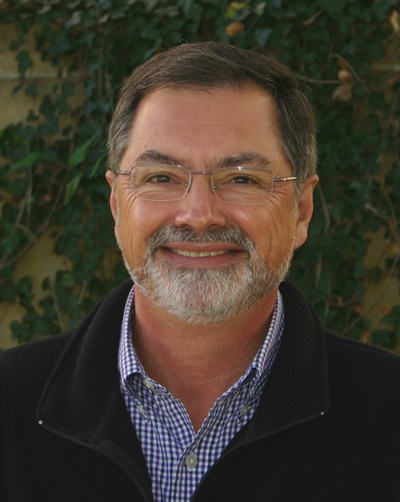 Professor
128 W. Waters Hall
Manhattan KS 66506
Phone: (785) 532-4700
Fax: (785) 532-6232
cmsmith@ksu.edu

Area(s) of Specialization:
Plant Resistance to Arthropods
View My Curriculum Vitae
Bio Brief
I am a native of Oklahoma, a Cherokee Indian Nation citizen, & married to Rita Reid Smith, a Registered Pharmacist. Our daughters are Dr. Segen Smith Chase (B. A., K-State, 2000), an internal medicine physician in Manhattan; & Sonder Smith Crane (B. A., K-State, 2005), a pediatrician at Children's Mercy Hospital in Kansas City. They were both concertmasters of the KState Symphony, & our family enjoys listening to & performing vocal & instrumental music. We are active in the First United Methodist Church & support the Manhattan Arts Center. As a family we enjoy our annual island vacation in the Gulf of Mexico. My hobbies include gardening, hunting & nature photography. In 2002, I was named a Fulbright Scholar in the Czech Republic and in 2003 a Dissertation Examiner at The Royal Veterinary & Agricultural University in Copenhagen. In 2004 In 2006 I was fortunate to be named a Fellow of the Entomological Society of America and received the ESA Recognition Award in 2010. I am a member of AAAS, the Entomological Society of America and Gamma Sigma Delta. I serve as an editor for the Journal of Economic Entomology, for Arthropod Plant Interactions, and for & Biopesticides International.
Education
B.S. Biology, Southwestern Oklahoma State University, 1971
M.S. Entomology, Mississippi State University, 1973
Ph.D. Entomology, Mississippi State University, 1976
Post Doctoral Associate, North Carolina State University, 1976 - 1978
Teaching
Introduction to Plant Resistance to Pests [ENTOM 732]
Conventional and Molecular Methods for Crop Resistance [ENTOM 885]
Research
For the past 30 years, I've conducted research on plant resistance to arthropods. Prior to joining K-State, I studied the allelochemical basis of resistance in soybean & rice, and since 1996, individuals in my group have collaboratively studied cereal gene expression in response to aphids and mites. Results have characterized a gene cluster in wheat responsible for imparting resistance to Diuraphis noxia (Liu et al. 2001, 2002, 2005) and identified factors affecting the expression of R genes in this cluster (Boyko et al. 2006, Smith et al. 2010, Liu et al. 2011). As a Fulbright scholar, I collaborated with European & African scientists to identify the first D. noxia biotypes in North Africa and South America. Continuing research with RNA-Seq is identifying putative D. noxia virulence factors and developing biotype-sensitive molecular markers. Recent collaborative research with colleagues in entomology, plant pathology and agronomy has identified wheat genotypes with multiple resistance to the wheat curl mite, Aceria toschiella, and several of the viruses vectored by the mite. A new project has also led me back to soybean research, where we are determining the inheritance of soybean resistance to Dectes texanus.
Significant Publications
Petrova A, Smith CM. 2013. Immunodetection of a brown planthopper (Nilaparvata lugens Stål) salivary catalase-like protein into tissues of rice, Oryza saliva. Insect Mol. Biol. 22: DOI: 10.1111/imb.12058.
Miller AD, Skoracka A, Navia D, Santos de Mendonca R, Szydlo W, Smith CM, Schultz MB, Denizhan E, Hoffmann AA. 2013. Molecular markers reveal extensive cryptic speciation and host specialization in an economically important mite taxon. Molecular Phylogenetics and Evolution. 66:928–940.
Smith CM, Clement SL. 2012.Molecular Bases of Plant Resistance to Arthropods. Annu. Rev. Entomol. 57: 309 -328.
Niide T, Higgins RA, Whitworth RJ, Schapaugh WT, Smith CM, Buschman LL. 2012. Antibiosis resistance in soybean plant introductions to Dectes texanus. J. Econ. Entomol. 105:598-607.
Cui F, Smith CM, Reese J, Edwards O, Reeck G. 2012. Polymorphisms in salivary-gland transcripts of Russian wheat aphid biotypes 1 and 2. Insect Science. 19:429–440.
Murugan M, Smith CM. 2012. Barley tolerance of Russian wheat aphid biotype 2 herbivory involves expression of defense response and developmental genes. Plant Signaling and Behavior. 7:382-391.
Murugan, M, Sotelo PA, Duraimurugan P, Whitfield AE, Schneweis D, Starkey S, Smith CM. 2011. Wheat curl mite resistance: Interactions of mite feeding with wheat streak mosaic virus infection J. Econ.Entomol. 104:1406-1414.
Liu, X., J. Meng, S. Starkey, and C. M. Smith. 2011. Wheat gene expression is differentially affected by a virulent Russian wheat aphid biotype. J. Chem. Ecol. 37:472-482.
Smith CM. 2010. Biochemical Plant Defenses Against Herbivores: From Poisons To Spices. pp. 1-20. In Dubinsky, Z. and Seckbach, J. (eds.) All Flesh is Grass: Plant-Animal Interactions. "Cellular Origins, Life in Extreme Habitats and Astrobiology" (COLE) Book Series, Springer, Berlin. Vol 13: Red Algae in the Genomic Age. Springer, New York.
Liu X, Marshall JP, Stary P, Edwards O, Puterka G, Dolatti L, Bouhssini ME, Malinga J, Smith CM. 2010. Global phylogenetics of an invasive aphid species: Evidence for multiple invasions into North America. J. Econ. Entomol. 103:958-965.
Smith CM, Liu XM, Wang LJ, Liu X, Chen MS, Starkey S, Bai J. 2010. Aphid feeding activates expression of a transcriptome of oxylipin-based defense signals in wheat involved in resistance to herbivory. J. Chem. Ecol. 36:260-276.
Sotelo P, Starkey S, Voothuluru P, Wilde G, Smith CM. 2009. Resistance to Russian wheat aphid biotype 2 in CIMMYT synthetic hexaploid wheat lines. J. Econ. Entomol. 102:1255-1261.
Smith CM. 2009. Advances in Breeding for Host Plant Resistance. pp. 235-246, In Radcliffe EB, Hutchison WD and Cancelado RF. Integrated Pest Management, eds. Cambridge University Press.
Smith CM, Boyko EB. 2007. Mini Review: The molecular bases of plant resistance and defense responses to aphid feeding: current status. Entomol. Exp. Appl. 122:1-16.
Boyko EV, Smith CM, Vankatappa T, Bruno J, Deng Y, Starkey SR, Klaahsen D. 2006. The molecular basis of plant gene expression during aphid invasion: wheat Pto- and Pti-likesequences modulate aphid-wheat interaction. J. Econ. Entomol. 99:1430-1445.
Liu XM, Smith CM, Gill BS. 2002. Mapping of microsatellite markers linked to the Dn4 and Dn6 genes expressing Russian wheat aphid resistance in wheat. Theor. Appl. Genet. 104:1042-1048.