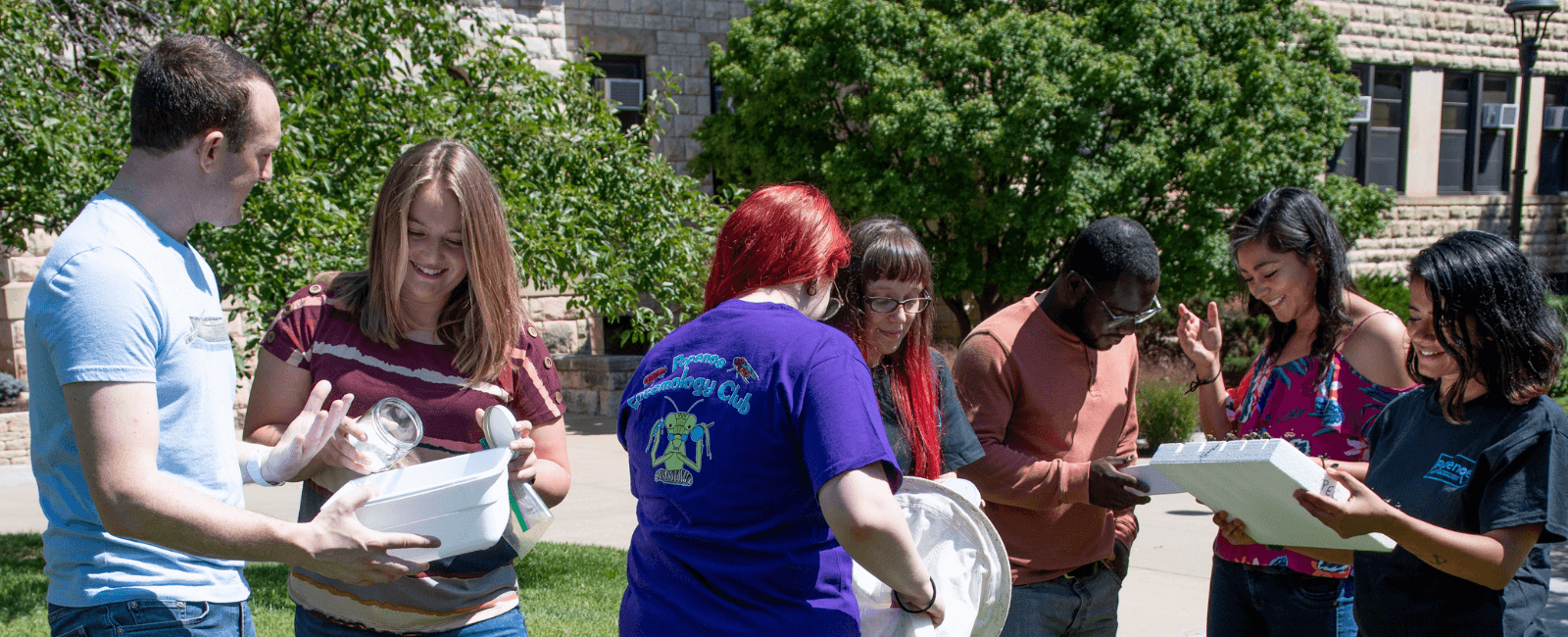 Academics
Top-tier faculty and department. Outstanding graduates. 98% placement rate.
Our entomology department offers a comprehensive range of high-quality educational programs for students interested in the fascinating world of insects and arthropods. Whether you are an undergraduate seeking to delve into the field or a graduate student aspiring to advance your entomological knowledge, we have diverse options to suit your academic goals.
Entomology is more than you think!
Our programs are flexible and can be built around your interests. By adapting our program to your passions, we embrace what makes our students so extraordinary.
Student Success
Through hands-on experiences