For Prospective Students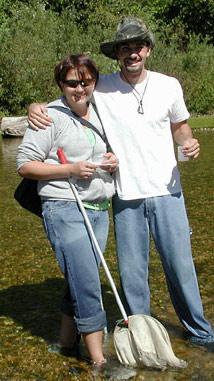 All applicants for graduate study are expected to have a background in biology, chemistry, mathematics, and the physical sciences. An overall 3.0 GPA (B average, 80% or better) is expected, and international students must present evidence of proficiency in English (TOEFL or other acceptable exam). All details regarding KSU graduate programs and applications are available at the Graduate School website. The entire admission process is conducted online and can be accessed here. Among the items that will be necessary are:
Transcripts of all previous academic training (translated into English if in a non-English language)
A description of your career objectives in a statement form
A resume or curriculum vitae
Three letters of recommendation
If applicable, an abstract of the Master's thesis may also be requested

The completed application is screened by the departmental Graduate Affairs Committee, which makes a recommendation for admission to the Department Head, who then makes a recommendation for admission to the Graduate School only if a major professor and financial assistance are identified.
For more specific information about the policies and practices of our graduate program, see the Graduate Student Policies and Procedures manual for our department.
Support for graduate study may be available. Please contact potential faculty mentors for possible opportunities.