Roger C. Smith Award
One each MS and PhD Awards in Entomology (~$500-1,600 Scholarships)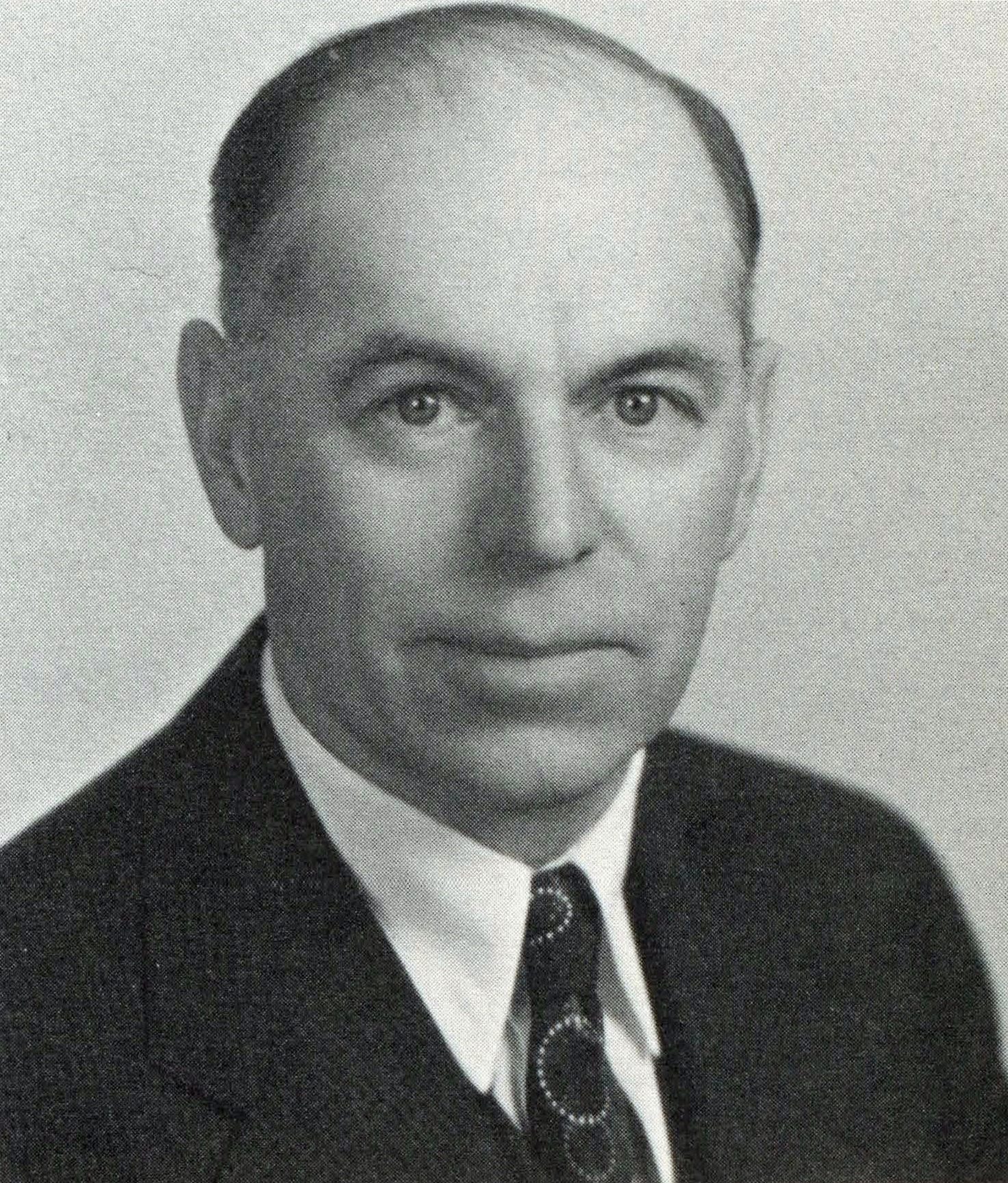 This award was established by Dr. Roger C. Smith (1889-1980). Smith came to this department in 1920 from the Bureau of Entomology, USDA, Charlot­tesville, VA. He became head of the department in 1943. After reaching mandatory retirement age for administra­tors in 1953, he continued as professor until 1955, when he helped arrange for the University's first U.S. Agency for International Development (AID) technical assistance program with India. He was one of two members of the initial survey team and then became a member of the house staff team, until his retirement in 1970. Smith's research between 1920 and 1950 dealt primarily with the relationship of insects and climate, particularly those attacking alfalfa. To some extent, this encompassed nearly all phases of entomology, with broad, fundamental work on basic biology of insects. He also did insect control studies. He also conducted studies on the Neuroptera, especially the lacewings and the spongilla flies. He was also highly effective in getting termite and pest control operators organized and legislation passed to regulate their work. Smith emphasized and practiced good teaching. He taught at one time or another most of the courses offered by the department and prepared several teaching manuals. In 1972, he established the Roger C. Smith Scholarships, to be given yearly to an MS and a PhD student. The kindness and generosity of Dr. Smith and his family in supporting the growth of our students is greatly appreciated!
The Roger C. Smith Awards in Entomology are awarded one each to MS and PhD graduate students in the Department of Entomology at KSU. This award is intended for students nearing completion of their programs.
A cover letter that addresses the student's specific qualifications for the award and includes the student's contact information
A letter of support from the major advisor or another faculty member; the letter must be submitted by the faculty member directly to the Awards Committee
Two-page CV, with emphasis on research, teaching, and extension accomplishments, and including publications
Graduate school transcripts and grades (unofficial transcripts are acceptable)
1-2 page statement of research outcomes and significance
Selection will be determined by the Awards Committee and will be based on the overall accomplishments presented in the application.
Scholarship Winners
| | | | | | | |
| --- | --- | --- | --- | --- | --- | --- |
| Year | MS Winner | Advisor(s) | Amount | PhD Winner | Advisor(s) | Amount |
| 2020 | Hannah Stowe | Tania Kim/JP Michaud | $500 | Paulina Maldonado Ruiz | Yoonseong Park | $500 |
| 2019 | Rachel Wilkins | Kun Yan Zhu/Rob Morrison | $1,000 | Stephen Losey | Brian McCornack | $600 |
| 2018 | Not awarded | | | Edwin Afful | Tom Phillips | $1,000 |
| 2017 | Not awarded | | | Phil Freda | Yoonseong Park | $1,000 |
| 2016 | Not awarded | | | Erick Cordeiro | Jim Campbell | $500 |
| 2015 | Not awarded | | | Alan Burke | Greg Zolnerowich | $500 |
| 2014 | Moustapha Soumaila Issa | Kun Yan Zhu | | Dong Hun Kim | Yoonseong Park | $500 |
| 2013 | Lina Aguirre-Rojas | Mike Smith | | Hong Geun Park | Yoonseong Park/David Margolies | |