The Linnaean Games Team
The Linnaean Games consist of a question-and-answer competition on entomological facts played between two teams of up to four players each. The games are conducted in single elimination tournament format with pairings drawn at random.

Points are scored by correctly answering questions asked by the moderator. The two types of questions, toss-up and bonus, are each worth 10 points.

Each round begins with a toss-up question. The first player to signal
answers the question. He/she must do so without consultation.

If a player answers a toss-up correctly, the team is awarded 10 points and is given a chance at a bonus question. If a player answers a toss-up incorrectly, the question is turned over to the other team and if answered correctly 10 points are awarded.

Toss-up questions are categorized according to the following subject-areas: morphology, insect behavior, taxonomy and systematics, ecology, economic entomology, medical and veterinary, physiology and biochemistry, and toxicology. Bonus questions come from entomological history, current events, people, ESA newsletter, American Entomologist, and trivia.

The first-place team and runner-up team from each branch compete in the national competition at the ESA national meeting.
Test your knowledge with some sample questions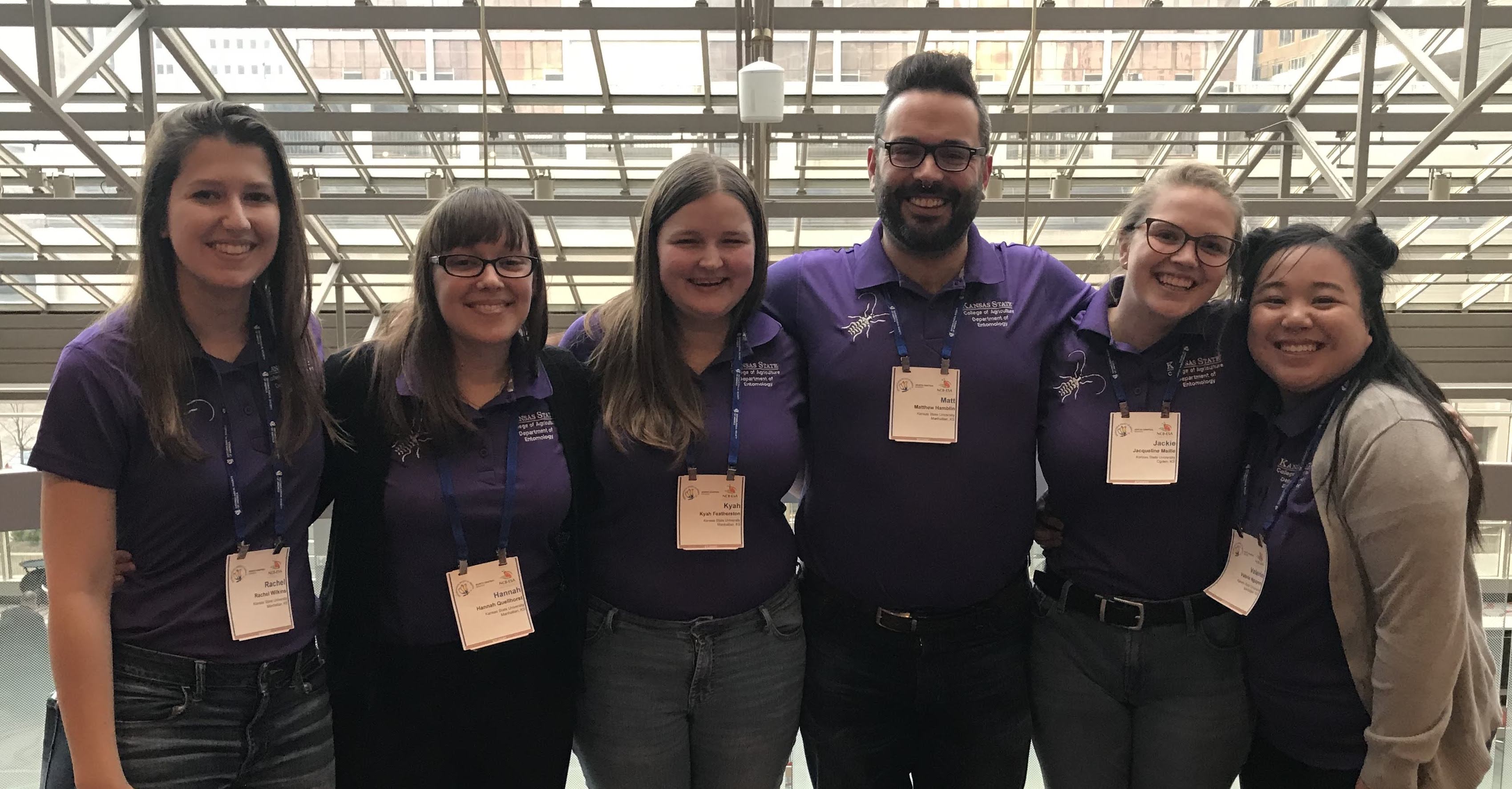 2018 - 2019 Kansas State University Linnaean Team
(L to R) Rachel Wilkins, Hannah Quellhorst, Kyah Featherston, Matt Hamblin, Jackie Maille, and Valerie Nguyen, not pictured: Devin Radosevich.